Single digits, babyyyy! Just 9 days until kickoff against UCF so today we'll look at a newbie that actually doesn't wear 9...but close enough, right? It's Colt Fulton
#9 (8), Colt Fulton, True Freshman, QB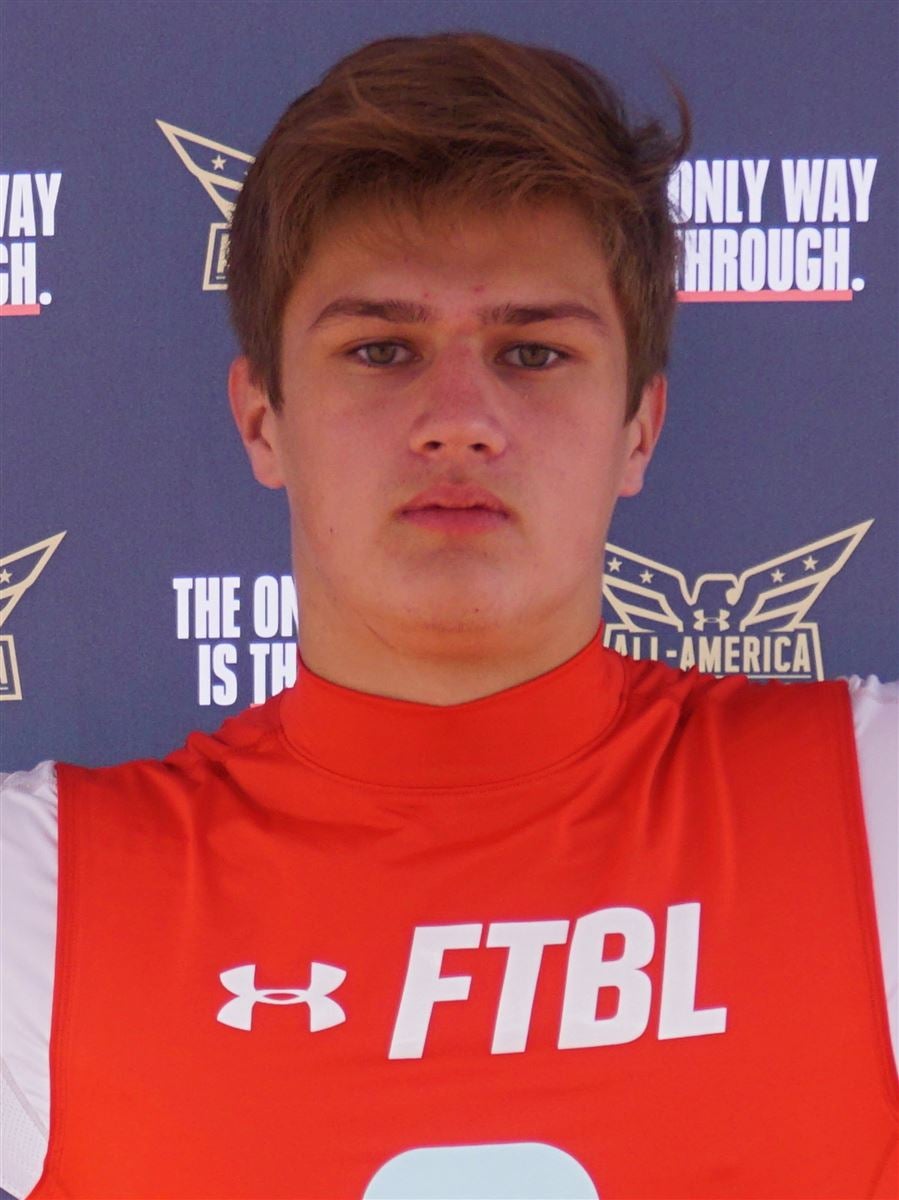 (Photo: 247Sports)
Stats
Height: 6' 4"
Weight: 180 lbs
High School: Santa Margarita High School, Rancho Santa Margarita, CA
How'd he get to the Blue™?
Fulton was a laaaaate addition to the squad right before 2021 fall camp and entered with another QB Colton Fitzgerald, whose name is close enough to Fulton's I don't blame you for being confused. "Fitz" appears to be on scholarship, while Fulton might be fighting for one...but regardless, Fulton was still a pretty big deal at Santa Margarita, where as a senior (in a shortened season, mind you) he passed for 1,292 yards, 16 TDs, and just 4 INTs. Fulton was pursued by, and offered scholarships to Bucknell, FAU, Northern Colorado, San Diego, and Yale but chose to try his luck at Boise State. We're hoping it works out for him.
Nickname
"Revolver"
A peacemaker.
Look-a-like
Actor Nick Robinson
Career Highlights
Selected to the All-Trinity League first team as a senior. Threw for nearly 1,300 yards, 16 TDs, and 4 INTs against some of the best teams in the country as a senior (Servite, St. John Bosco, Mater Dei...). Threw for 403 yards as a senior in a blowout win against JSerra.
2021 Prospectus
Not sure what to say here...Hank Bachmeier is obviously the QB1, as was announced a few days ago and Jack Sears will be QB2. It's pretty safe to say that true frosh Taylen Green will be QB3 despite a desire to keep him shelved for the time being and after that...it's anyone's guess. Local product Andy Peters saw a bit of time last year when we were in dire straits, but Cade Fennegan would probably be in the 3 or 4 spot had he not transferred...elsewhere, so the Broncos have no shortage of guys in the QB room now, but most will be focused only on the top 2 or 3. We learned last year that you sort of have to go beyond the 3-deep on occasion, but I don't even think bluebloods like Bama or Ohio State want that to be the case. Point being...guys that are beyond 3rd on the depth chart are generally more green, inexperienced, or in need of some development. Fulton has the stature, and acumen, but hasn't had the requisite time in the program to really start ascending that ladder (Taylen Green arrived in the spring). This is a normal part of QB development, to be sure...but as this is a 2021 prospectus...Fulton is gonna be watching and learning a lot this season.
Is he on Twitter?
Completely made up fact
Colt Fulton and Colton Fitzgerald both joined the team at the same time, but got a lot more publicity than fellow new Bronco QBs Fult Colton, Fulton Fitzgerald, and Gerald Fitzcolton.