Tuesday's announcement that Boise State would be at FULL CAPACITY for the Fall couldn't have been timed better because that's the only thing that will get a fanbase excited for football other than what I'll propose next. What if we looked at one player on the Boise State roster each day for the next 100 days until kickoff on 9/4? We could even sync up the remaining days with the jersey number of the player! That would be amazing! Okay, yes...the countdown has been going on for a number of years and it is my baby (I say that in the humblest way possible), but man...last year's countdown seemed a bit off after we learned football would not be played on day 0. This year, Football God's willing, it will be. Just ask AD Jeramiah Dickey. This year, we've got some new players to highlight, some local celebs joining the writing roster, and a lot of bad nicknames to dish out. Let's goooooo.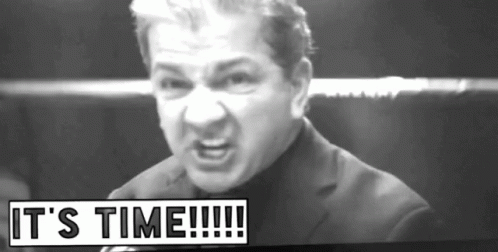 Since we have 100 days until kickoff but that jersey number is still being withheld from us by the nefarious NCAA, we've had to select a newbie that has the requisite girth to support a three digit uniform if that rule were ever loosened—OL Joseph Amos
#100, Joseph Amos, True Freshman, OT
Stats
Height: 6' 6"
Weight: 320 lbs.
High School: Lancaster High School, Lancaster, TX
How'd he get to the Blue™?
Well, he's not QUITE here yet but he will be soon...and you'll know when he's arrived the same way they knew the T-rex was lurking in Jurassic Park. Look for the water ripples. I jest, but Amos is a LARGE individual and that's only one reason the previous staff recruited him. A 3-star recruit according to 247sports and a top 100 recruit nationally at his position (71st) per ESPN—Amos locked things down as a prep at Lancaster, playing both tackle and guard. With his prodigious size, it's hard to miss the guy, but it helped that he hails from the same high school as CT Thomas and Latrell Caples. Boise State beat out the following suitors for his services: Alcorn State, Georgia Tech, Hawaii, Houston, Kansas, Louisiana, Louisiana-Monroe, New Mexico, North Texas, SMU, Southern Miss, and UNLV. Let's let his actions speak louder than my words.
Nickname
"Big Joe"
Was real close to having "Famous" as the nickname, but his Twitter says Big Joe and I ain't arguin'
Look-a-like
Actor (and BBQ grillmaster) Stan Shaw
Career Highlights
Helped Lancaster reach Texas 5A D-1 state quarterfinals as a senior. Named top 100 tackle by ESPN.
2021 Prospectus
I know this dude played guard and tackle at Lancaster, but he's a natural tackle if I ever saw one. The Clady-sized dimensions of our newest direct product of messing with Texas already has the proportions to dominate opponents—now he'll just need a redshirt year (almost all of the O-lineman take one) to tune up the other areas. This probably isn't the ideal time to admit this, but I'm not necessarily the BEST evaluator of O-lineman...that said, from viewing Amos's junior and senior film I'm definitely seeing a man that knows how to utilize his...heft(?) to keep rushers at bay and open large gaps for HIS rushers in the next instant. He's unafraid of "finishing" blocks (I would be too if I outweighed my opponents by 100 lbs) and seems to have that nasty streak that we so cherish in our trench dudes.
From the jump, I'll stop whistling past the graveyard...Brad Bedell did not do wonders for our O-line the last few years and like most of Bronco Nation, I'm not saddened to see him go, but now the onus is on Tim Keane to deliver and start developing the oversized talent into adequate pass protectors and lane-makers. Amos looks like every line coaches dream, we'll just see if the new staff can get these guys cooking.
Is he on Twitter?
He is, and we have the same motto!
Completely made up fact
The Texas Power crisis of 2021 was largely caused by frozen wind turbines. Amos hand-started at least 20 of them and was awarded Texas's highest honor: a free triple meat Whataburger combo.