We are now under a week until we would have normally started the season. Woe is me, but it is what it is at this point. Today we honor #6 CT Thomas.
#6, CT Thomas, Senior, WR
Stats
Height: 5' 8"
Weight: 185 lbs (+3 lbs)
High School: Lancaster High School, Lancaster, TX
How'd he get to the Blue™?
He got plenty of attention as a 3-star WR out of Texas. With offers from Utah, Texas Tech, Illinois, Colorado and most of the MW, he chose the Broncos.
Nickname
"Cold Titan"
It's a completely true fact.
Look-a-like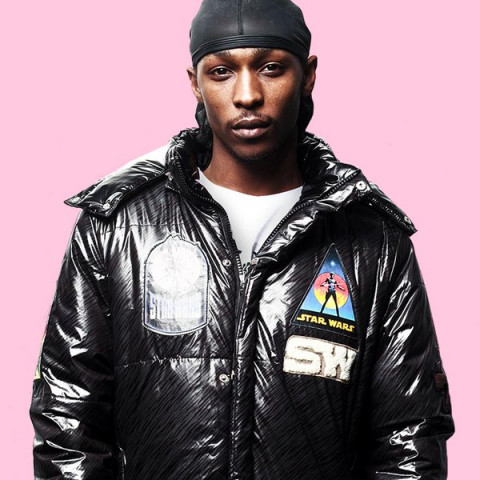 Rapper Jme
Career Highlights
As a junior for the Broncos, CT finished with 41 catches for 522 yards and 5 touchdowns along with 2 rushes for 22 yards and another touchdown. For his career, he has 97 catches for 1,178 yards and 8 touchdowns with 8 rushes for 75 yards and another touchdown.
2020 Prospectus
CT will be a starter alongside Khalil Shakir and Octavius Evans, provided they play sometimes soon.
As the second leading receiver for 2019, CT showed he could be a deep threat as well as a shifty option across the middle. There is a wealth of talent behind those 3, but not a lot of experience, Once play resumes, the hope is that everyone stays healthy and the younger players can soak up us much knowledge as possible in CT and Evans last season.
Is he on Twitter?
He's as bummed as the rest of us.
Completely made up fact
CT is an accomplished PC builder. Little known fact, he has built all of the gaming PCs used by the Bronco eSports team.