Aisa actuallly wears #19 on the Boise State roster, but a certain QB also wears those digits and after all...this countdown went off the rails a loooong time ago, so let's just keep pretending.
#16, Aisa Kelemete, Junior, DE
Stats
Height: 6' 4"
Weight: 274 lbs (+a lot)
High School: Highland High School, Pocatello, ID
How'd he get to The BlueTM?
Aisa had an interesting path to becoming a Bronco. He originally committed to Boise State in July of 2016. Aisa had developed a rapport with a position coach at WSU, though, and flipped at the end of the year. That same coach ended up leaving WSU for another position at another PAC school and Aisa flipped back to the Broncos in January of 2017. Phew! He dodged a bullet there! He also had offers from Idaho, Weber State and Idaho State.
Nickname
"Ice"
This simply must be.
Look-alike
Texans guard Senio Kelemete...weird, wonder if they're related?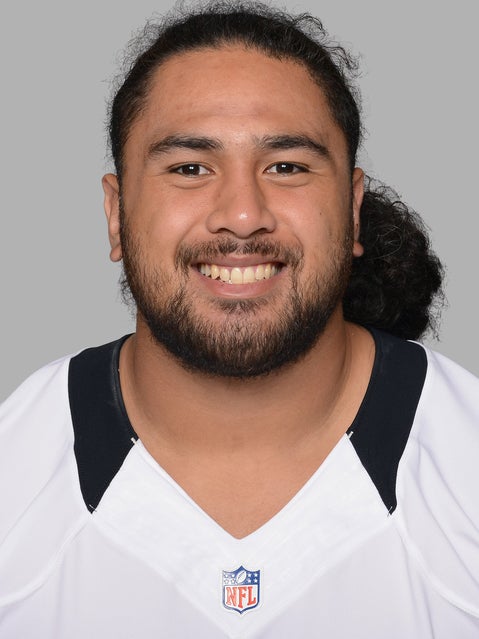 Career highlights
Appeared in 3 games for the Broncos in 2019. Aisa was named to the USA Today's All-Idaho First Team and to the 5A All-Idaho First Team as a senior for the Rams, even though he missed the first 3 games to injury. He finished the season with 3.5 sacks and 28 total tackles.
2021 Prospectus
With Curtis Weaver having left for sunnier pastures, 2020 looked like the year that we saw a major shakeup in the defensive end realm and then coronavirus shook everything else up and we'll have to wait until 2021 for any answers here...however, the question will be the same. Since we'll STILL be without Curtis Weaver, 2021 will be the same sort of challenges but we'll have more guys to toss in to figure things out—and they'll be slightly more seasoned that usual since we'll have the long layoff.
Currently, the Broncos have Michael Callahan (RSfr.), Dylan Hall (RSfr.), Jaydn Ewing (RSfr.) and Kelemete (Jr.) listed as DEs on the regular roster with the (strong) possibility that JuCo transfer Shane Irwin (Jr.) will also play that role. Robert Cooper...a true frosh now on campus will also be in the mix when play is resumed (dear lord, please make it resume). The STUDs seem to be set (for now) with Demitri Washington (the perceived leader in the clubhouse), Dylan Herberg, Super-duper-senior Sam Whitney and redshirt freshman Casey Kline. So, long story short...the Broncos will have no shortage of pass rushers and frankly, with Kelemete's recent weight explosion, he might be able to slide inside ala David Moa if we need a bit more push on the interior. Kelemete has been snakebit with injuries in his high school and college career, but maybe the long layoff will be the catalyst for him to get right and become the contributor we all think he can be.
Is he on Twitter?
Just doing his part
Completely made up fact
Playing for Pocatello's Highland Rams, Aisa never lost to nearby Lowland...but Lowland routinely got to Scotland 'afore he.
Admittedly, this made up fact is a pretty deep cut, but our Scottish folk song loving Nuggies deserve a nod now and again. You're welcome!