We're over halfway through the 30s and today we have a stalwart. Let's pay homage to #34, Robert Mahone.
#34, Robert Mahone, RS Senior, RB
Stats
Height: 5' 10"
Weight: 221 lbs (+5 lbs)
High School: Prosper High School, Prosper, TX
How'd he get to the Blue™?
Robert passed on offers from SMU, Houston, Arkansas State, Colorado State and UTSA, to name a few, before passing on all of them to be a Bronco.
Nickname
"Mahoney"
I don't think this one has caught on, but I can't drop it now!
Look-a-like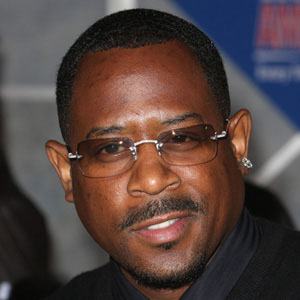 Martin Lawrence
Career Highlights
Mahone played in 13 games last season for the Broncos, starting 7 of them. He rushed 89 times for 425 yards and 6 touchdowns. He added in another 9 receptions for 76 yards as well.
As a Bronco, Mahone has 668 rushing yards on 156 carries and 7 touchdowns.
2020 Prospectus
While starting most of the games this season, Mahone eventually relinquished starting duties to George Holani, who ended up eclipsing the 1,000 yard mark. Mahone has a bruising running style and continues to put on the pounds, so I anticipate him getting more goal line carries to punch the ball in.
I anticipate Holani to retain starting duties after a stellar true freshman season. It is comforting, though, to know we have very capable backs in Mahone and AVB right behind Holani. Smith provides solid depth and Taequan Tyler will bring in some fresh legs, though it remains to be seen where he will land on the depth chart.
I would put Holani as the starter and Mahone as #2 due to his experience.
Is he on Twitter?
Yup
Completely made up fact
Despite a brief pause in his R&B career, Robert has secretly recorded his first album, set for release this fall. Tote the Rock is sure to be fire. Singles Dragging Bodies and FSU Can't Defend the Shovel Screen are slated to be chart toppers.