It's the last day of the 20s. Blink and you may miss the rest of the countdown! Though, you could just go back and read it. I likely will. I'll have the time... Today we are spotlighting #20, Roman Kafentzis.
#20, Roman Kafentzis, RS Junior, N
Stats
Height: 6' 1"
Weight: 210 lbs (-2 lbs)
High School: Mater Dei High School, Rancho Santa Margarita, CA
How'd he get to the Blue™?
He spurned the family legacy school that was Hawaii and picked the Broncos. Listed as a 3-star safety out of juggernaut Mater Dei, he also passed on offers from Brown, Columbia, Fresno State, Army, and Navy to list a few.
Nickname
"Vanguard"
Sticking with it.
Look-a-like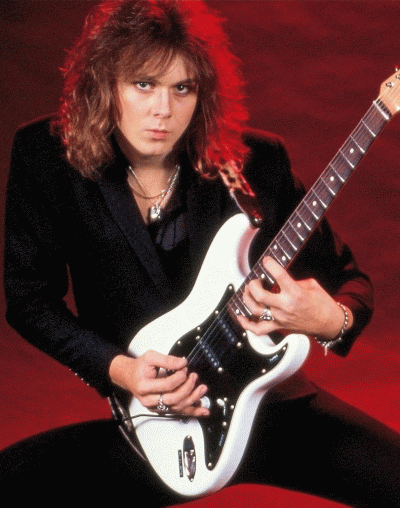 Yngwie Malmsteen.
Career Highlights
Roman appeared in 13 games last season, contributing 4 tackles and .5 tackle for loss. He has 5 total tackles and .5 tackle for loss for the Broncos in his career.
As a senior at Mater Dei, he earned First-Team Trinity League after notching 49 tackles. Mater Dei finished the season ranked #3 in the nation that year.
2020 Prospectus
My anticipation is Roman will provide support to Kaniho and Tyreque Jones. Kaniho is the presumed starter, I have no reason to believe otherwise. Jones played enough last season to mark him as the #2. that leaves Roman at #3. I don't know if any of the incoming players in the '20 class will be slated to play nickel, but I think there is enough depth to allow them to take their red shirt.
While Roman may not have a ton of stats attributed to him, he has a few years in the program under his belt. He has also spent considerable time on the field. Roma played in all 13 games last season, so I have no reason to believe he won't do the same this year. I anticipate he will eclipse his stat totals from last season as well.
Is he on Twitter?
He sure is
Completely made up fact
Inspired by the firework, Roman is current in the process of developing the Roman Cannon. It's a lot like the candle, but it shoots M80s instead. Patent is still pending.