Who doesn't love a local product? I always love reading about Idaho kids getting their shot on the field, and #62 Scott Matlock is no exception.
#62, Scott Matlock, RS Sophomore, DT
Stats
Height: 6' 4"
Weight: 281 lbs (-5 lbs)
High School: Homedale HS, Homedale, ID
How'd he get to the Blue™?
He didn't have to go far, but it was a big deal. His family had largely been Vandal fans and players, including his father Doug and brother Steven. He had an offer from Idaho as well as Idaho State and Weber State. He was originally planning on redshirting, but due to attrition, they activated him for the 2018 season. Scott has a pretty powerful and sobering story I recommend you read as well.
Nickname
"The Trojan"
As we had talked about previously, how do we expect nicknames to stick if we don't stick with them?
Look-a-like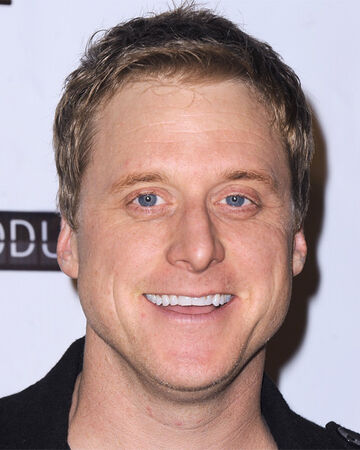 Actor Alan Tudyk
Career Highlights
Scott was able to take quick advantage of the new red shirt rules in place for the 2018 season and played in 2 games, thereby preserving said red shirt. Scott played in 12 games last year, making 2 tackles and half a tackle for loss.
2020 Prospectus
Scott will play a much more prominent role this year with the graduation of pretty much every starter on the defensive line. While I think Matlock is poised to take over the starting role, fellow red shirt sophomore and transfer Jackson Craven has been getting some attention and will give Matlock a run for his money. Definitely a good problem to have when you are replacing so much on the line. Senior Jabari Watson knows the system well and will absolutely make his presence known, and incoming JUCO transfers Divine Obichere and Shane Irwin will throw their hats in the ring.
While we don't yet have clarity on where positions will divide, that is, who will lean DT, NT or even DE, we can assume we will have some good, tested depth on the defensive line.
Is he on Twitter?
He's making sure to keep us up to date.
Completely made up fact
As a kid, Scott would often help his friends who ran lemonade stands in the summer by deterring would-be thieves, that is, those who would drink the lemonade and leave without paying. He perfected his tackling technique the summer he turned 8 and Homedale High School certainly took notice.