We're still going because it's the only thing we know to do (uncertain times and all). Today, we'll check out a numberless newcomer who probably won't wear these digits, but y'know...we gotta fit 'em in somewhere—Rodney Robinson
#64, Rodney Robinson, True Freshman, S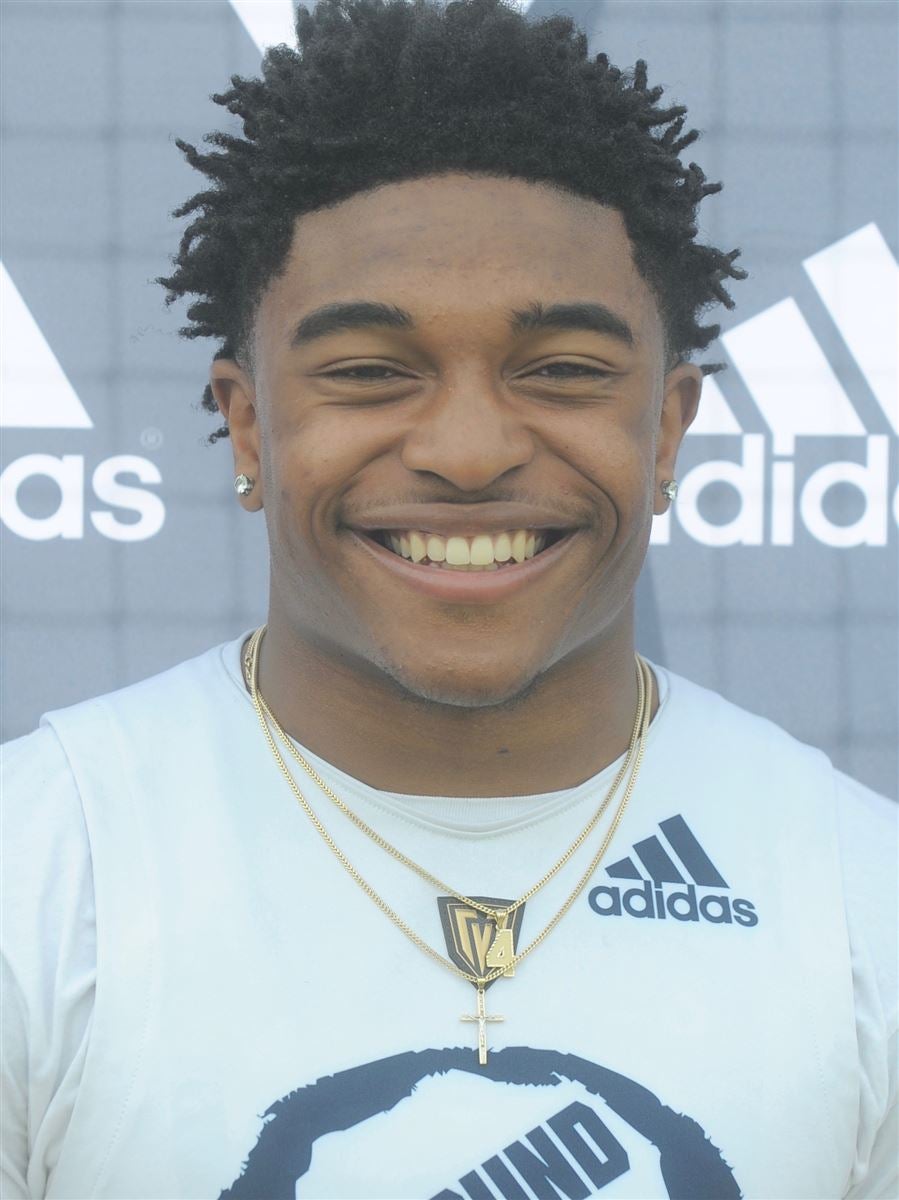 Stats
Height: 5'10"
Weight: 165 lbs.
High School: Cajon High School, San Bernardino, CA
How'd he get to The Blue™?
A late addition to the 2020 class (so late, in fact, that his NLI was a complete surprise to a lot of us recruit-following-folk), Robinson obviously flew under the radar a bit, but it wasn't for a lack of talent. Robinson was a 3-year starter at Cajon, where he helped the squad win 3-straight Citrus Belt titles (coincidence?). As a senior, Robinson was named to the Daily Bulletin All-Area Team and All-Citrus Belt first team after making 80 tackles and 4 INTs. As a junior, Robinson was even more active, notching 120 total tackles with 3 picks. Robinson (quietly) chose the Broncos over offers from Washington State, Howard, Nevada, New Mexico, Oregon State, Princeton, San Diego State, UNLV, Wyoming, and Yale.
Nickname
"Tidwell"
You know what to do...
Look-alike
Sugar Shane Mosley
Career Highlights
Racked up over 300 tackles in varsity career with 10 INTs. Helped Cajon with 3-straight Citrus Belt titles (2017-19). Named to the Daily Bulletin All-Area team AND All-Citrus Belt team as a senior. Helped lead Cajon to a runner-up finish in the CIF Southern Section Division 3 playoffs as a junior.
2020 Prospectus
The last time we got an 11th-hour commitment from a San Bernardino kid, it worked out juuust fine (that'd be Alexander Mattison), so I'm hopeful that the under-the-radar Robinson will delight Bronco fans throughout his career just as Mattison did. Semaj Verner was the headliner at safety that the Broncos landed on signing day, but if you study Robinson's film it's not hard to get excited about his production level...or his versatility. With the ability to play corner and safety, I like the options Robinson will give the Broncos and I think he slides into the strong safety spot sooner or later, just needs to pack on a few pounds to make those pads pop (although DeAndre Pierce was able to do so without much extra padding). Speaking of Pierce...he's transferred, and Kekoa Nawahine has graduated, so there are definitely some reps to be had and some depth to be made. Robinson will likely redshirt, but I really like what he brings to the table for his redshirt freshman season and beyond.
Is he on Twitter?
Yes, and...incoming!
Completely made up fact
Rodney was the subject of the 2007 Disney film Meet The Robinsons, but the story had to be altered quite a bit to protect the integrity of his work on his own time machine.