We're halfway through the countdown, folks. More importantly, we're more than halfway through 2020. Today we'll look at a newcomer who could wear the big 5-0—Brock Miller
#50, Brock Miller, Senior, LB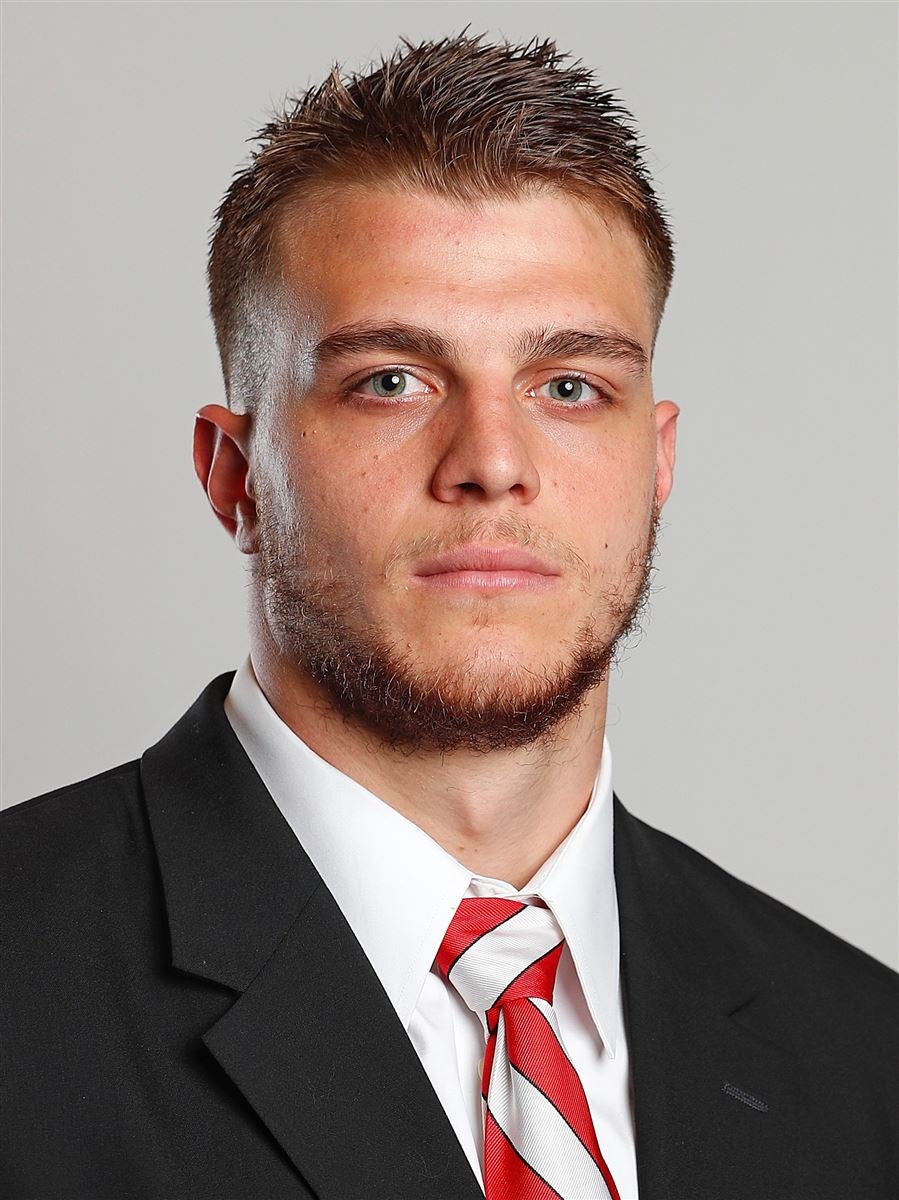 Stats
Height: 6'3"
Weight: 238 lbs
High School/College: Carroll Catholic High School, Port St. Lucie, FL/NC State
How'd he get to The BlueTM?
By way of the transfer portal (which I believe works much like a Stargate™). Miller came to the Broncos directly from NC State (perhaps as a delayed swap for Ryan Finley) where he started 11 of the Wolfpack's 12 games a season ago. All told, Miller played in 30 games for NC State as a special teamer and defender, so he's got a wealth of football knowledge to be able to plug and play. As a high schooler at Carroll Catholic HS in Florida, Miller was a highly-regarded prep prospect, where he ranked 2nd nationally in 2015 with 65(!) tackles-for-loss and 25(!) sacks. As a junior, he racked up 118 stops (24 for loss) and 9 sacks. Things have kinda come full circle for Miller as he actually was offered by the Broncos out of high school, but chose the Wolfpack over that initial offer, as well as offers from Bowling Green, Cal, Cincinnati, FAU, Idaho, Illinois, Indiana, Kentucky, Marshall, Miami, MTSU, Minnesota, Mississippi State, Northwestern, Ole Miss, Rutgers, South Alabama, Toledo, USF, UVA, Virginia Tech, and Wake Forest...whoa!
Nickname
"Samson"
Look-alike
Former Bronco LB Aaron Tevis
Career highlights
Started 11 of 12 games for the NC State Wolfpack in 2019—finishing with 40 tackles (7 for loss) and a sack. Played in 13 games for NC State as a sophomore, with 2 starts. Named NC State's Defensive Scout Team Player of the Year as a true freshman. Rated 66th best outside linebacker in the country coming out of Carroll Catholic High School. Ranked 2nd national with 65 tackles for loss and 9th nationally with 25 sacks.
2020 Prospectus
Miller is going to be VERY important to the LB corps this season as so far, it's somewhat short on playing experience and overall health. Sure, last season's eventual tackling leader, Riley Whimpey, is back but Zeke Noa is coming off injury, Phillip Mills AND Josh Booker-Brown have skipped town and just two Bronco LBs made the top 10 in tackles last season (Whimpey, obviously...and Benton Wickersham). The Broncos were okay a season ago at the position, but I think they'd like to be a fair shade better than just okay if the 2020 season is to go off (and positively at that).
Miller should be a key cog in this LB wheel and I think will add much more than just "depth". I think Miller could be top 3 (among LBs) in stops this year and I fully expect him to find heavy rotation—just not sure where yet. I think a healthy Noa should be able to hold things down well with Wickersham, but I think he'd be better to mix things up at WILL or SAM, where we're much lighter on overall depth/experience—SAM especially. To put it a better way—in a normal year, this would have been the PERFECT year for Miller to come aboard.
Is he on Twitter?
Yessir. Drill with him if you'd like.
Completely made up fact
Around the football facility, if you say "It's Miller Time" loud enough both Brock and coach Matt Miller show up immediately.