The ultimate challenge – an article following the infamous Dave Southorn. Deep breaths Casey, deep breaths...
We are nearly a quarter of the way through the countdown...Yowzers. I hope you're all paying attention. Today is #76, Brandon Hernandez. Let's go.
#76, Brandon Hernandez, Freshman, OL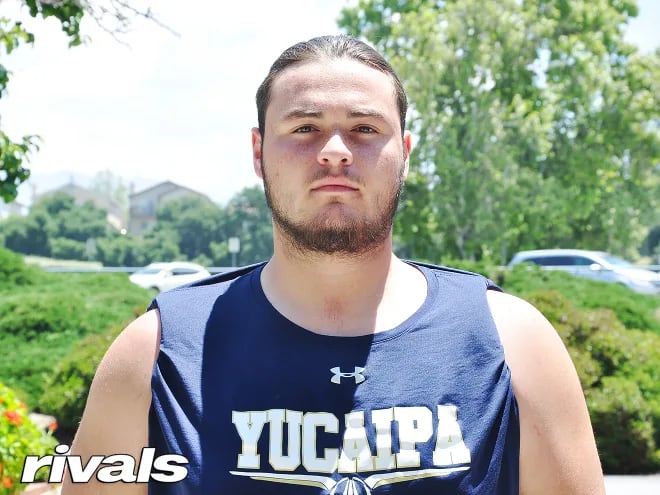 Stats
Height: 6' 6"
Weight: 275 lbs
High School: Yucaipa HS, Yucaipa, CA
How'd he get to the Blue™?
The 3-star offensive line commit from Yucaipa passed on offers from nearly half of the Pac12, including Oregon, Oregon State, Cal, Colorado, Arizona State and Washington State to be a Bronco. He had a handful of offers from the Mountain West as well, but I think if he passed on the P12 to be a Bronco, well, I think we can leave it at that.
Nickname
"Undertaker"
See below
Look-a-like
Prince Jackson
Career Highlights
Brandon was a two-year varsity starter for Yucaipa. His play earned him All-Citrus Belt First Team. He helped lead his Thunderbird squad to the CIF Southern Section Division 4 playoffs.
2020 Prospectus
My anticipation for the 2020 Bronco offensive line is something like this: Ojukwu LT, Harrington LG, Holomalia-Gonzalez C, Stetz RG and Dooley RT.
Now, we lost some talent on the offensive line, and tested talent at that. Most of the time (nearly all of the time), true freshman offensive lineman will take a year to get caught up to the pace and change of the college game. I anticipate this to be the case for Brandon. He has AWESOME size coming in, so likely he won't have a ton of work to do on the weight side of things. But getting up to college speed seems to be a focus point for incoming freshman year-to-year.
Hernandez may get some looks on the line with the 4-game allowance for true freshman, but I would anticipate that would be in blowout situations, and those haven't been as frequent as the WAC days.
Brandon didn't have a comprehensive senior highlight film, but this is his most recent film from Grand Terrace.
Is he on Twitter?
He's ready to get back to it
Completely made up fact
As an avid off-roader, Brandon has been active in scaling the tallest mountains in his truck. Chicken Out Ridge on Mount Borah was particularly challenging, but he made it happen...twice.