Game facts
Time: Friday, Sept. 6th, 7pm (MT)
Location: Albertsons Stadium, Boise, ID
Weather at kickoff: 83° partly cloudy
Odds: Boise by 11.5
TV: ESPN2
Radio: KBOI 670 AM
Commentators: Dave "the Lemming" Flemming, Jim "Not the 'practice' one" Mora, and Paul "Car keys" Carcaterra
Other facts
1. Offensive explosions
In their respective openers, Boise State and Marshall both put up over 600 yards of total offense (621 for the Broncos and 620 for the Thundering Herd). Of course, the Broncos racked up their impressive total against ACC (sometimes) power Florida State and Marshall got over on VMI—a team that has one win their last two seasons but STILL. Incidentally, the 621 yards the Seminoles surrendered to the Broncos are the most they've given up since the 2014 Rose Bowl against Oregon (title game eliminator). Both teams are capable of going crazy in the box score.
2. No place like home
Boise State is a ridiculous 26-1 in non-conference home games since 2006, with the only loss during that span being to Virginia in 2017 (now known as the "huh?" game). They are also 8-2 all-time against Conference USA teams with their only losses coming to Louisville in the '04 Liberty Bowl and ECU in the '07 Hawaii Bowl. The last C-USA team to feel the Bronco wrath was Southern Miss in 2013...a memorable (for us) 60-7 drubbing.
3. Revenge is a dish served cold (very, very cold)
The one and only time Boise State and Marshall have played (really?!) was in 1994, and I was actually at that game as a 13 year-old and honestly, I just barely got the sensation back in my toes. Boise State knocked off #2 seed Marshall on The Blue in the FCS (then called 1-AA) semifinals and punched a ticket to the national championship (where they fell to the Jim Tressel-coached Youngstown State Penguins). Marshall has experienced dizzying highs (15-0 in 1996) and some significant lows (3-9 in 2016) since that fateful December afternoon, but have always been considered one of the more consistent winners in the G5 ranks. This weekend, they get to face off against THE most consistent winner in the G5 ranks (us). Should be fun.
4. Nancy Reagan would be so disappointed
Streaks
Boise State - Won 1 (and what a 1)
Marshall - Won 2
Stryker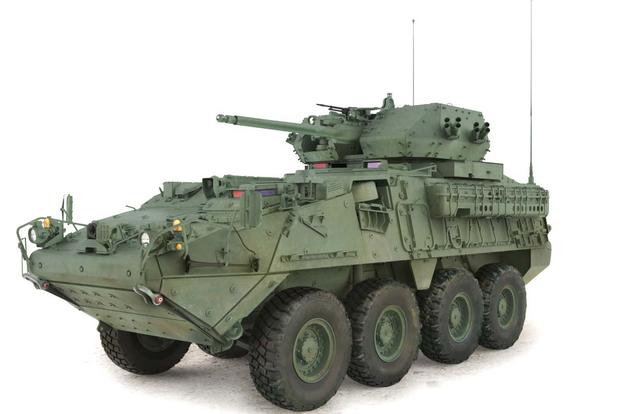 Best name(s) on their roster
Amazingly, I had to pass on luminaries like Knowledge McDaniel, Obi Obialo, and Phillip freaking Wigfall because their coach's name is Doc Holliday. He's no daisy.
Best picture on their roster
If football doesn't pan out for junior wideout and return specialist Willie Johnson, he can always make some money as a Li'l Wayne stand-in.
Players to watch
Isaiah Green, QB
The 6' 2" signal-caller stormed onto the scene last season as a redshirt freshman after being named the team's starter just an hour before their season opener. He made nine starts as a frosh, while missing 3 with a mid-season injury, but he did enough (2,459 yards, 15 TDs) to get the attention of Athlon, who named him a preseason all-conference pick. His 2019 season is off to a promising start as he torched VMI for 238 yards and 4 TDs. Not generally a huge rushing threat, Green already has 46 rushing yards as well after only rushing for 116 all of last season. Curtis Weaver...lock in 17's coordinates.
Tyler King, RB
This junior was a preseason all-conference pick after leading the team in rushing the last two seasons. In his Marshall career, he's rushed for 1,475 yards and scored 11 TDs, and is already off to a solid start this year with 75 rushing yards on just 10 carries against VMI. Maybe most impressive? His tattoos are slowly creeping closer to his face.
Corey Gammage, WR
This lanky (6' 4") redshirt frosh has only played in one game in his Marshall career, but already looks poised for a big frosh season after torching VMI for 82 yards and a TD on just 5 receptions. If you think Gammage was a diamond-in-the-rough for Marshall, think again...he fielded offers from Auburn, Florida, Iowa State, Kentucky, Miami, NC State, and more as a recruit. And you know that thing where recruits mysteriously shrink 2 inches after they are on campus? Well, Gammage went the other way as a puny 6' 2" prep player. DBs...don't let this dude get behind you in coverage.
Levi Brown, OL
The big (aren't all O-lineman at least above average?) center has landed on the C-USA all-conference team all 3 years at the school and is sure to land on it again as a senior. He was named to the 2019 Outland and Rimington Trophy Watch lists and was named a preseason all-conference performer (surprise, surprise) by the league's coaches and Athlon. You aren't going to rattle this bearded gentleman.
Players NOT to watch
2018 C-USA first teamers Tyre Brady (WR) and Malik Gant (DB) are gonezo and frankly, I'm a little glad that Randy Moss graduated like 20 years ago.
Keys to victory
Watch that blitz. We learned last Saturday just how tough Hank Bachmeier is...but good lord, let's not find that out again. Hank did some serious damage to the Noles in Tallahasse, but took an absolute beating in the process. Guys don't last full seasons getting blasted every play, so protect our new golden boy at all costs.
Finish. This goes for red zone trips and just the game in general. Playing one good half of football only gets you so far, y'know?
Turn 'em over. The Broncos picked up right where they left off last season...getting turnovers of the fumble variety. Might be nice to establish a no-fly zone with a few picks, no?
Don't lose. 1-0, baby. It really works.
Score prediction
Marshall finds a little offensive success, but the Broncos double 'em up.
Boise State 42, Marshall 21