You know what feels good? Being less than two months away from the start of football season. You know what feels even better? Being in the low 50s already.
#53, Sam Whitney, Redshirt Senior, defensive end
Stats
Height: 6'2"
Weight: 235 (+5)
High School: Folsom High School, Folsom, California
How'd he get to The BlueTM?
Sam came to Boise State as a Scout.com 3-star recruit, listed as the 7th best defensive end in California and 18th in the west. Sam was a two way player for Folsom that also filled in on offensive line. He was selected to MaxPreps' California All-State Second Team and All-CIF Sac-Joaquin Section First Team in 2014. Named the Sacramento Bee's All-Metro Defensive Player of the Year and league MVP—also in 2014. That season he recorded 13 sacks and 47 total tackles as his team went 16-0 and captured the CIF Division I state title. He garnered first-team All-NorCal and finished his junior season with 39 tackles and 4.0 sacks. During his three-year varsity career Folsom went 44-2.
Nickname
"Houston"
For the second year in a row, Sam Whitney's name gets to again be broken down to its parts to be the one thing that Whitney Houston, popstar tragedy, and Sam Houston, hero of Texan independence, will ever have in common. Like a Venn diagram of names...
Look-alike
While I still firmly believe in last year's comparison to Mark Brendanawicz (played by Paul Schneider) from Parks and Rec, this year I award Sam Whitney with the distinction of sharing some facial characteristics with actor, Jason Clarke. You might recognize Mr. Clarke from his various turns in everything from 'Dawn of the Planet of the Apes' to 'Zero Dark Thirty'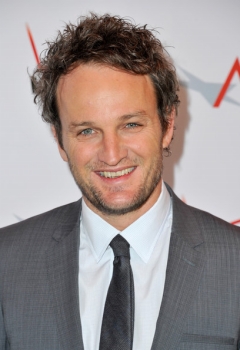 Career highlights
Sam played in seven games and started five at the STUD (STand-Up enD) position in 2017. In 2018, he played in another 11. Primarily credited with being a specialist at impacting/stopping the run, Whitney has still racked up 38 tackles, 2.5 TFLs, two sacks, and forced a fumble in his 23 games as a Bronco.
2018 Prospectus
In an extremely unfortunate turn of events, Sam Whitney suffered an ACL tear back in April of this year. How that will impact Sam's senior year is still a bit unclear. Should he decide to pursue it, it's likely he could be granted a sixth year of eligibility by the NCAA. In the meantime, obviously we can all hope for the speediest of recoveries for him as Mr. Whitney is not just a great player and team leader, but is also a well-known gooddude.
Is he on Twitter?
That is an affirmative
At the end of the day I've got my old man and brother, a free education, and football. Everything else is gravy.

— samuel whitney (@sam_samwhit) November 18, 2016
Completely made up fact
Boise State keeps a hype man on retainer to follow Sam "Houston" Whitney around and take advantage of every opportunity to intimidate opponents (or random passersby on the street) by informing them that "Houston doesn't have any problems. Houston IS the problem." This is then generally followed up by the old point-two-fingers-at-the-eyes-and-point-back-at-the-person move with that classic "I'm the captain now" flair, while turning and walking away.