We're halfway through the 50s today, and our player today really needs no introduction. He's been the face of the defense for multiple seasons and a leader on the line. It's #55, David Moa.
#55, David Moa, Graduate Student, DT
Stats
Height: 6' 3"
Weight: 305 lbs (+26 lbs)
High School: Kearny High School, San Diego, CA
How'd he get to The BlueTM?
Moa was a 3-star recruit according to all major sites with offers from BYU, Colorado and Montana as well as interest from Oregon. Out of Kearney HS, Moa was named San Diego Section All-Western League his junior and senior seasons despite Kearney not challenging for titles.
Nickname
"Moa Constrictor"
There will never be another name.
Look-alike
Musician/Producer Brian Joseph Burton, aka Danger Mouse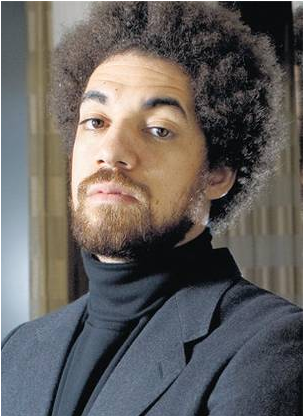 Career highlights
As a Bronco, David has had a solid career. The only down part was being injured all but one game his senior season. When he has been healthy, he's had 56 total tackles, 34 solo, 16 tackles for loss, 11.5 sacks, 5 passes defended and 1 block as seen in the video above. Along with those stats are the following accolades: Bednarik Award Watch List (2017), 3x Outland Trophy Watch List (2016-18), 3x Bronko Nagurski Trophy Watch List (2016-18), 3x Polynesian Football Hall of Fame Polynesian College Football Player of the Year Watch List (2016-18), All-Mountain West Second Team (2017), andAll-Mountain West First Team (2016). That's quite the list.
2019 Prospectus
Moa will be the starter at DT. I have no qualms about stating that matter-of-factly. What is fortunate for Moa is he has solid depth behind him and should be able to get rest as needed. Locher spent most all of last season on the front lines with Moa out and Watson has been getting plenty of action as well. It will be important, too, for Watson and the younger players to get plenty of reps as both Moa and Locher will be gone after this season.
It will be interesting to see how Moa does coming off an injury. Can he return to his 2016 dominance? I think so. One could argue he wasn't any less dominant in 2017, he was just double teamed more. Bronco fans would do well to enjoy this last season with Moa on the line.
Is he on Twitter?
He definitely is. He is (was?) a fan of House Targaryen on Game of Throne. Sounds iffy now maybe?
Completely made up fact
Ever since Drew came up with his nickname in 2014, David has become an avid snake collector, specifically of the constrictor variety (he has over 150). His graduate studies are in herpetology (the study of amphibians and reptiles).