We are nearing the end of the 40s (already!), which means just over a month until we get real, live Bronco football! We're checking in on a newbie today. Coming in at #41 is Dylan Hall.
#41, Dylan Hall, True Freshman, STUD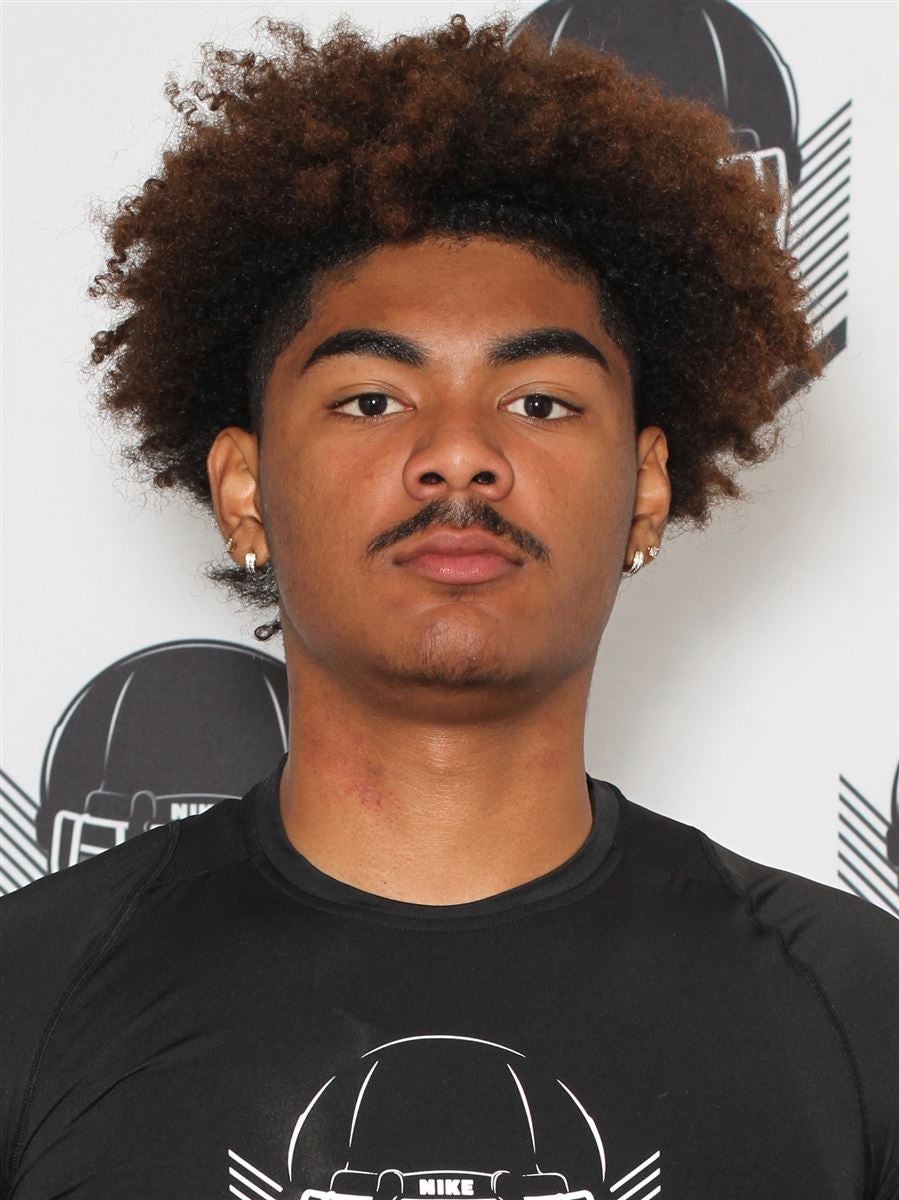 Stats
Height: 6' 5.5"
Weight: 230 lbs
High School: Antelope Valley High School, Lancaster CA
How'd he get to The BlueTM?
Dylan was a big get for the Broncos in a pretty stellar class. Dylan was a highly touted 3-star player out of Lancaster. He had offers from the likes of Purdue, Utah, Iowa State, Washington State, Arizona State, Colorado, Illinois, and the majority of the Mountain West, and he passed on all of those to be a Bronco.
the HUDL embed should be available
Nickname
"Pops"
I never know what to give to new players. Sometimes it jumps out, sometimes it doesn't. This was on his Twitter profile, so I went with it!
Look-alike
Ginuwine
Career highlights
In his career at AVHS, Hall had 80 total tackles, 35 solo, 15 tackles for loss and 6 sacks. As a senior, he tallied 24 total tackles, 15 solo, 5 tackles for loss and a sack.
2019 Prospectus
I think Dylan is in a good position coming in. I'm pretty sure everything I have seen has him slotted to play STUD. Weaver will be the starter, no question. Sam Whitney has plenty of experience there as well, but with a torn ACL earlier this year, he will be out. that leaves Demitri Washington and walk-on Dylan Herberg, both red-shirt freshman, as the remaining players. While both of them have had a season with the Broncos, neither have played. That puts Hall on a reasonably level playing field with them.
I fully anticipate seeing Dylan on the field this fall, and it certainly isn't out of the realm of possibility that he is Weaver's backup. One thing I am keeping in mind is Washington is currently listed at 6'3 and 259 lbs. That's a 24 lb jump from our last countdown and that shouldn't go unnoticed. Washington obviously spent some time in the weight room and Pit got him in the weight room. It will be a battle for back-up between Washington and Hall. While Herberg is in a great position as well, I feel he has a bit more work to do in the weight room (6'2 211 lbs) in order to assert some dominance on the line against bigger lineman.
Is he on Twitter?
Indeed he is, and he's fairly active. He's a Clippers fan.
Clipper nation stand up!!!!!!

— Dpops (@Mr_dpapi) July 6, 2019
Completely made up fact
Because he looks so much like Ginuwine, Hall is very frequently asked for autographs. While Ginuwine is tall (6'2") he's continually having to explain that he did not hit a growth spurt, he's just not Ginuwine.