We're over halfway through the countdown. It's crazy to think how close we are to Bronco football! Rollin' into the 40's at #48 is Bruno DeRose.
#48, Bruno DeRose, RS Junior, WLB
Stats
Height: 5'11"
Weight: 221 lbs (-6 lbs)
High School: Pueblo East High School, Pueblo, CO
How'd he get to The BlueTM?
Despite having a great career at Pueblo East, DeRose didn't garner much attention out of high school. Considering his productivity, one could presume he didn't get much attention because he lacked prototypical linebacker size. He had certainly proved his worth on the field. So, he walked on to the Bronco squad.
the HUDL embed should be available
Nickname
"Thorn"
Because every (De)Rose has its thorn. I'll show myself out.
Look-alike
Andy Roddick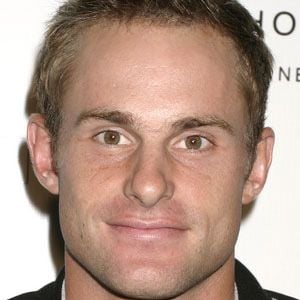 Career highlights
DeRose played in 13 games in 2018, starting one, and registering 10 tackles, 6 of them solo. As a red shirt freshman, he appeared in all 14 games, notching 7 total tackles, 5 of them solo. He also earned Academic All-MW.
While at Pueblo East, DeRose was a 4-year varsity player, earning two-time 3A All-State selection after totaling 415 tackles in his last 3 seasons, including 163 as a senior.
2019 Prospectus
DeRose is at a pretty deep position (WLB) that includes the likes of Riley Whimpey, Zeke Noa, Phillip Mills and Nick Provenzano. My gut tells me Whimpey starts, depending on where he is in the recovery process after his ACL tear. Considering it was closer to the end of the season, he still may need some time to recover. If that is the case, I anticipate Noa takes over the starting spot.
From there it gets interesting. Mills is the scholly player left of the group with DeRose and Provenzano both walk-ons. Now DeRose and Provenzano have both had a few seasons to learn the defense and have spent time on the field. I think this helps them, but if it's enough to overcome some talent differential from Mills, I don't know.
DeRose will see the field, absolutely. I anticipate him to build on the previous season and eclipse his tackle totals. I don't forsee him earning a starting role, but with Whimpey still recovering and Mills coming off a red shirt, we will need DeRose's experience to fill in.
Is he on Twitter?
He is, and while this isn't his Twitter handle, it's proof he's not just a great athlete, but a tremendous student as well.
Commitment to winning on the field and in the classroom !

Congratulations to Bruno DeRose on earning Boise State Athletics' Men's Academic Excellence Award for owning the highest GPA of all graduating male student-athletes (3.93)! #BleedBlue pic.twitter.com/T4igB4xbDM

— Boise State Football (@BroncoSportsFB) May 21, 2019
Completely made up fact
The coaches utilized DeRose's astute mind to develop new turf material, which was installed this year. He helped formulate it to continue to allow geese to land unharmed, but ducks will continue to crash land. It is also rumored to have something special for bulldogs, but DeRose is being tight lipped about it.