Day 67 is here! Finally! I've been waiting for this day since * ahem *...day 68. So, okay, we're not as close as one might hope to the opener, but we ARE well into the 60s now. Which means we are going to be covering a lot of interior offensive linemen and defensive ends. Since that includes guards...it will also include Garrett.
#67, Garrett Larson, RS Senior, OL
Stats
Height: 6'4"
Weight: 302 (+6)
High School: Fruitland High School, Fruitland, Idaho
How'd he get to The BlueTM?
Garrett came from local 3A powerhouse, Fruitland High, where he was named All-Idaho 2012-2014. While there, he played alongside former Broncos Alec Dhaenens and Joey Martarano, and helped guide the Grizzlies to 4 straight state championship games. He parlayed his status as a 3-star athlete and one of the top-100 tackles in the nation into a scholarship with Boise State.
Nickname
"Strong Weasley"
Like if Ron had a brother with a similar-sounding name and an anything-but-similar frame.
Look-alike
A much hairier and powerliftinger-looking version of Queens of the Stone Age's Josh Homme.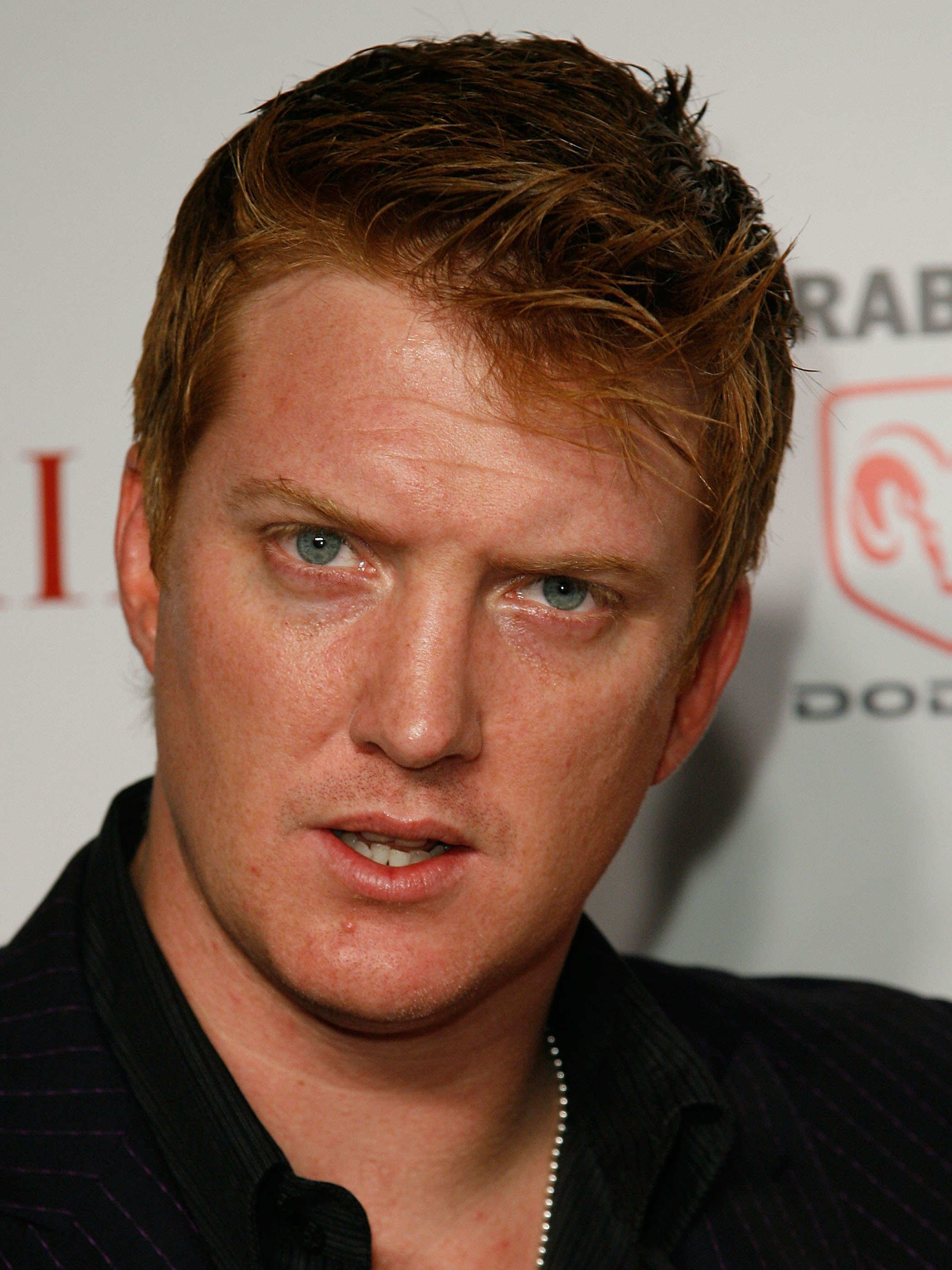 Career highlights
Garrett started all 13 games last year, helping protect the Mountain West Offensive Player of the Year, Brett Rypien, and pave the way for Boise State's 10th 1,000 yard rusher in a row: Minnesota Vikings 3rd round pick, Alexander Mattison.
2019 Prospectus
Line play again got off to a rough start last year but, as it did in 2017, ultimately gelled and became a very productive group. Actually, with all 5 starters returning, the offensive line will really be the strength of the Broncos heading into the 2019 schedule. Whoever the quarterback ends up being will certainly be able to benefit from the absolute embarrassment off riches at wide receiver, but it's the offensive line that will really bring stability to the team. Not only will they be tasked with protecting a new QB, but they'll also be employing their well-developed skill of opening holes for whichever running back(s) steps into the void Mattison left behind. Garrett will be approximately 1/5th of all of this equation as he has come to be very dependable and capable in both pass protection and run blocking. Expect nothing but the same from him in 2019.
Is he on Twitter?
It appears he once had one, but no longer does. Although if that is inaccurate, I'd be happy to update.
Completely made up fact
Following in the footsteps of the Scythians, that were famous for making drinking goblets out of the skulls of their conquered enemies, Garrett does something similar. However, since decapitation is no longer socially acceptable, he instead harvests the helmets of vanquished defensive linemen and uses them as popcorn bowls that he eats out of while watching film on soon-to-be conquered enemies.