Game facts
Time: Saturday, Nov. 9, 8:15 PM (MT)
Location: Albertsons Stadium, Boise, ID
Weather at kickoff: 46°
Odds: Boise State by 12.5
TV: ESPN
Radio: KBOI 670 AM
Commentators: Roy "Rogers" Philpott, Kelly "Lean Cuisine" Stouffer, and Lauren "Sizzlin" Sisler
Other facts
1. Holy Holani
The Broncos hydra running back attack was getting vapor lock at times throughout the season, but finally got into gear last Saturday as George Holani ran for a true freshman record 4 TDs (and 126 yards). Not to be COMPLETELY outdone, sophomore Andrew Van Buren got in on the action with 85 yards of his own (on just 9 carries, no less). Wyoming is no San José State in the rush defense department, but it seems the Broncos might have found their thunder and lightning for the year and Holani keeps the hope alive of extending the 1,000 yard rusher streak. Holani currently has 589 rushing yards (5.2 yards/carry) and therefore needs just 411 more to crack 1k...with at least 5 games left, I'd say that's eminently doable (82.2 yards/game needed). By George, I think he's got it.
2. Money down
While last week wasn't a GREAT example of Boise State's 3rd down proclivities, the season numbers tell a much more compelling story. Boise State is one of only 3 (go figure) teams in the country to rank in the top 15 in 3rd down conversion and 3rd down stops (15th on offense and 14th defensively). The other schools currently accomplishing said feat are Ohio State and Wisconsin, so you could say this is a B1G accomplishment for the Broncos.
3. Bohl eligible
When he's not playing principal Strickland in the Back to the Future films, Craig Bohl is busy being a pretty decent ball coach. Sure, his first two seasons at the helm were a little shaky (4-8 and 2-10), but it seems that Bohl has found his stride, rattling off 4 straight bowl eligible seasons (last year's team was eligible, but not selected...like me for my homecoming dance). No one expected much of this year's Cowboys team, but here they are at 6-2 with a chance to shake up the Western division once again. Don't be slackers, Broncos...send 'em home with a loss.
4. For just the price of a cup of coffee, you could clothe an unfortunate Wyoming fan
Streaks
Boise State - Won 1
Wyoming - Won 2
Starks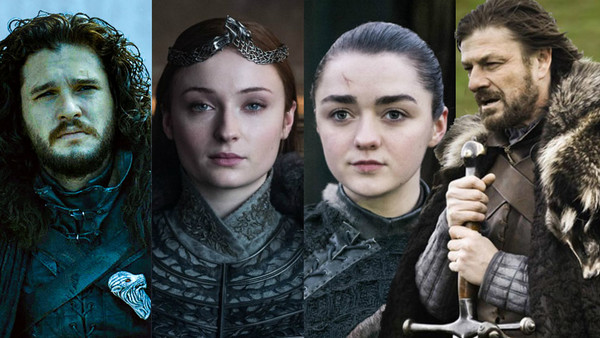 Best name(s) on their roster
Keyon Blankenbaker is fun to say, but no one matches the wisdom of O-lineman Latrell Bible.
Best picture on their roster
It's a multiple-way tie (this isn't even all of 'em) because Wyoming still leads the country in guys that look like this.
Players to watch
Tyler Vander Waal, QB
This was supposed to be the Sean Chambers show, but an inopportune injury (are any injuries opportune?) will leave Vander Waal in charge of the offense, just like last season in Laramie. How'd TVW do last season against the Broncos? Not great, not terrible. Believe it or not, Vander Waal's 214 yard, 2 TD day against the Broncos last September was one of his best games of the year (if you take out him being sacked 5 times). He has a sub-50% career completion percentage and is even steven on TDs and INTS (5 and 5). Chambers...the much better runner, would probably be preferable for the Cowboys.
Xazavian Valladay, RB
Playing Valladay's name on a scrabble board is considered bad form (especially if you hammer those triple-letter scores), but his running form has been found as he rumbled for 206 yards his last time out (against Nevada lol). On the season, the 6'0" 196 lb. sophomore is averaging a tidy 5.3 yards per carry (Holani is at 5.2, remember), so tackling him early and often (and holding on) will be a major key on Saturday evening.
Raghib Ismail, WR
Lock up your Heismans! Ismail is indeed the "junior" to the 1990 Heisman runner-up, Raghib "Rocket" Ismail. He's not putting up Rocket-like numbers, per sé...but he does lead the team in receiving yards with 203 (and 2 TDs). This isn't usually a heavy passing team, but with Sean Chambers injury (and maybe watching last week's Bronco game film), they may try to press the issue.
Logan Wilson, LB
Another good LB for the Cowboys and one the Mountain West is not sad to be ridding themselves of after this season. Wilson has had a more than solid career in Laramie and he's no slouch this year with 62 tackles, a forced fumble, and an INT.
Alijah Haliburton, S
Haliburton (not the multi-national oil company) leads the Cowboys in tackles with 76 (the Broncos top tackler—Kekaula Kaniho—has 38), and while having a safety lead the team in tackles isn't always ideal...this dude is getting it done. Run away!
Cassh Maluia, LB
This list is decidedly defense-heavy...and well, Wyoming is pretty good at it. Not to take anything away from their offense, but the reason they are sitting at 6-2 isn't because of their offensive prowess. Maluia—a linebacker if you hadn't noticed—leads the team in interceptions with 2, so watch those crossing routes or Maluia is going to make his Cassh (sorry, couldn't resist).
Players NOT to watch
QB Sean Chambers is probably done for the year and as such, we won't see him until the postgame handshakes.
Keys to victory
Get takeaways. Last week's game-ending interception was fun and all...but far too late in the game for my taste. Let's get some short fields!
Control the clock. The Broncos controlled the game for over 40 minutes last season in Laramie...a 34-14 Bronco win. Doing that again would go a looooong way.
Protect Hank. The Cowboys are stout against the run and susceptible to the pass—something that can be exploited if Hank has a little time to kill. So far this season...he hasn't. If you want to keep the Cowboy defense on the field and put points on the board, it's going to take a bit more grit from the pass protectors.
Don't lose. Back on track and working like a charm.
Score prediction
Boise State 28, Wyoming 17