98 days and we're basking in Bronco football. We can survive that, right? Today's highlighted player wears the corresponding number on the Boise State roster. You know him as Sonatane Lui.
#98, Sonatane Lui (SO-nuh-TAH-nay / LOO-ee), Junior, NT
Stats
Height: 6' 1"
Weight: 316 lbs. (+18)
High School: Alta High School, Sandy, Utah
How'd he get to the Blue™?
Mr. Lui was added to the Broncos' roster as a walk-on. Finding a whole lot about his addition is... scarce. But Lui did serve an LDS mission out of high school and the coaches were lucky enough to add him to their roster upon his return. While in high school he recorded 55 tackles (24 solo), and 3.5 sacks for his senior year. Not too shabby. With said recruiting boon, the Broncos were able to add a solid rotation guy.
Nickname
"Lui"
I mean, it's technically just his last name, but at the heart of it...yeah, it's just his last name.
Look-a-like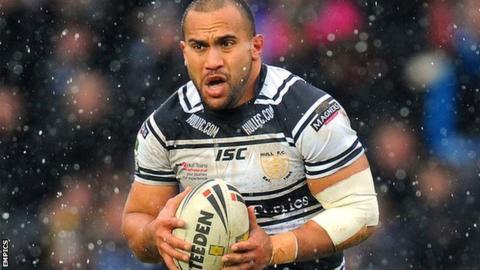 Tongan rugby star Sam Moa
Career Highlights
2x Academic All Mountain West honoree. Started 12 of 13 games as a sophomore in 2017, making 18 stops (2.5 for loss) and recovering 2 fumbles. Appeared in 12 games for the Broncos as a freshman (walk-on, no less) and accounted for 10 total tackles (4 solo), 0.5 sacks and 0.5 tackle-for-loss. In high school: Utah 5A All-State honorable mention. Made an appearance on the MaxPreps' Utah All-Region 3 First team.
2018 Prospectus
On Thursday I talked about the BIG future of the nose tackle position and today we'll talk about the present of the position—Mr. Sonatane Lui. No one, and I mean no one had really heard of Lui 'round these parts when it was announced that he'd joined the team as a RM walk-on (that'd be 'return missionary'—you Idaho folks should know that) and started carving out playing time. He was placed on scholarship before spring camp last season after appearing in 12 games as a freshman and proceeded to have a pretty solid sophomore campaign. In 2017, Lui started all but one contest and made 18 stops for the Mountain West champion Broncos. Just as importantly, he ate up blocks that allowed his D-line brethren to get stops and sacks at an impressive rate. In 2018, expect more of the same.
The only thing that really changes this season for the D-line is the departure of Steve Caldwell...almost every other piece remains intact...which means that Coach Kauha'aha'a's task is to stay out of the way a little bit. The interior D-line will be bigger than normal, with Lui and Fesili both tipping the scales at 316 lbs. and the incoming frosh (Scale Igiehon and Keeghan Freeborn) coming in at 334 and 300 lbs, respectively—experience will be great too, so the skating will be tough for opposing defenses. I'm looking for Lui to have another solid season as your #1 or #1A nose tackle, and contribute in ways far deeper than just hard stats alone. The kid's a keeper—we're so glad he showed up at our doorstep (as a player, not a missionary, NOT THAT THERE'S ANYTHING WRONG WITH MISSIONARIES, I'm just going to show myself out).
Is he on Twitter?
Yep. Don't let this tweet fool you, he was just on a break like Rachel and Ross.
Completely made up fact
To bulk up for football after two years away from the sport, Lui rented out Mongolian BBQ for a weekend.