I'll admit it, this is how I felt after the Ole Miss game: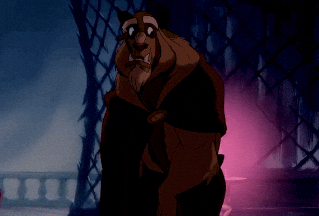 For three quarters, the Boise State Broncos showed the promise that had been lacking last season. Even with an offense that seemingly couldn't score a touchdown, it didn't seem THAT bad during the game. The defense played toe to toe with a 5-star recruit-studded SEC team and the offense seemed to show much of the zest that had become the hallmark of Boise State football. Heck, even bubble screens seemed interesting. But, as we saw, things escalated pretty quickly into a laugher, even though I still proclaim, it wasn't THAT bad.
Was it disappointing? Sure. Was it frustrating? Of course. Was it unexpected? Probably not. Did it change the outlook for the season? Highly unlikely. The goal hasn't changed, nor been affected: Win Boise State's first outright MWC Championship.
"Embrace the Past, Attack the Future"
Much like the sentiment in the Harsin Regime's rallying cry, it is imperative that Boise State learns from what happened during the Ole Miss game, but is always focused on the goals for the rest of the season. The Ole Miss game will turn out to be a valuable barometer on many levels... personnel, rotations, playcalling, etc. and a lot can be learned from the affair, but in no way should the fans, coaches, and players dwell on it.
On Saturday, the "real" season begins as Colorado State comes to Albertson's Stadium. Unlike Ole Miss, a loss to the Rams would dramatically affect the outlook of the season. Not only would it be a conference loss, it would be a divisional loss and would give CSU the leg up on any tiebreakers if and when those would come into play. Riding a two game winning streak against Pac-12 schools (albeit against Washington State and Colorado), Colorado State is hungry and confident. They're also well coached with Jim McElwain leading the program in the right direction. Oh, and one more thing, they're also talented with the addition of Alabama transfer RB Dee Hart.
The worst thing that can happen on Saturday is to let Ole Miss beat us twice. Even though Boise State currently sits as 10.5 point favorites, expect the game to be a dogfight. With an effective rushing attack, Colorado State has more than enough potential to grind out a win on The Blue. Any demons that arose from the Ole Miss game need to be buried and forgotten... Now, much more is at stake.
Your Turn
What do you think? Will there be an Ole Miss hangover? Does Colorado State have enough firepower to hang with the Broncos?