Already more than a third of the way through the roster. We have 60 days until a beautiful kickoff in Hotlanta, Georgia. Today we profile #60 on the Bronco roster—Kellen Buhr.
#60, Kellen Buhr, RS Sophomore, OL
Stats
Height: 6'1"
Weight: 286lbs
Hometown: Boise, Idaho
High School: Capital
How'd he get to The Blue™?
After a stellar prep career for coach at Capital, Buhr was offered and accepted a preferred walk-on spot with the Broncos in 2012. Following in the footsteps of many local kids like T, Buhr will try to turn this opportunity into a full athletic scholarship. There has been a few scholarships open up for Boise State after finally getting off NCAA sanctions and some unexpected departures from the roster. No word yet on whether Buhr will be one of the lucky recipients of these circumstances.
Nickname
"Boo Boo"
Look-a-like
MIchael Chiklis' "The Thing"
Career Highlights
Buhr was named first-team All-Southern Idaho Conference and first-team all-state as a senior, following a second-team All-SIC selection as a junior. He was also named Capital High School's Male Athlete of the Year for the 2011-2012 academic year. His biggest accomplishments to this point may have occurred off the field as he was awarded a Senior Scholar Award and academic all-state and academic All-SIC. These accomplishments, coupled with his selection as Capital's student body president, capped a wildly impressive prep career. He also managed to make his collegiate debut against Southern Miss in 2013.
2014 Prospectus
I'm not sure it gets enough attention, but the Matt Paradis story is truly remarkable. He goes from 8-man football, to walk-on DEFENSIVE lineman, to All-MWC center, to sixth round NFL Draft pick. True, there are crazier paths to the NFL out there, but that's a pretty good one.
In many respects, Kellen Buhr shares many similarities with Paradis. Both are local, both are walk-ons, and both play center. Looking back, Paradis only played in one game his RS Freshman year (like Buhr) and managed to work his way into the lineup during his RS Sophomore year after injuries to Thomas Byrd and Cory Yriate. The rest, as they say, is history. Could a similar path be in Buhr's future? I hope not. We will have a good, maybe even a great, line, if they can stay away from the injury bug. If and when those injuries occur, however, somebody will have to step up. For either of the guard positions or at center, Kellen Buhr could be that guy.
I'm not saying the scenario from walk-on to draft pick is likely, but there is definitely a precedent. In order for it to be possible, Buhr must be ready to capitalize on his opportunities. If he won't, someone else will.
Is he on Twitter?
Yezzzzzir.
Doubt kills more dreams than failure ever will.

— Kellen Buhr (@Kellbuhr) February 21, 2014
Completely made up fact
Speaking of Matt Paradis, he bequeathed Buhr the legendary cookbook that fueled his journey to the NFL.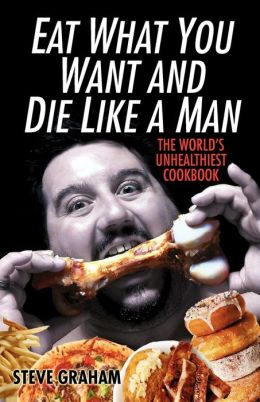 btw... When did Matt Paradis grow up?