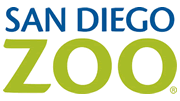 The Poinsettia Bowl is pulling out all the stops for its two visiting teams when they arrive in San Diego next week. And by "stops," we mean "tourist attractions."
As per Poinsettia tradition, the bowl will be sending one team (TCU) to the San Diego Zoo and one team (Boise State) to SeaWorld. You can say good-bye to those food stipends! Souvenirs, here George Iloka comes!
But what team really got the better end of the stick? Let's find out.
SeaWorld vs. the San Diego Zoo
category
SeaWorld
San Diego Zoo
advantage
Admission price
$70.00
$28.00
Zoo
Preferred concession item
whale chips
giraffe-shaped sippy cup
Zoo
Big attraction
Shamu
hibernating bears
SeaWorld
Home of ...
adorable dolphins
reclusive jungle cats
SeaWorld
Typical visitor
marine biologist
eight-year-old
SeaWorld
Rules
No flash photography
Don't harrass the monkeys
SeaWorld
Inadvertent educational experience
the difference between a boy whale and a girl whale
the sexual orientation of the elephants
SeaWorld
Necessary article of clothing
poncho
fanny pack
SeaWorld
Least enjoyable exhibit
pooping seagulls
Insectopia!
push
With apologies to Nick Bakay, it is so simple when you break things down scientifically. In a flood of dirty fish water, SeaWorld is the winner. How could it not be when the Poinsettia Bowl committee is shelling out 40 extra bucks per player for the Broncos to have the SeaWorld experience? It's as if to say, "Sorry about that BCS bowl; here, have a foam shark fin." Sweet retribution.
Read more: What you need to know about the Poinsettia Bowl [Statesman]