Sadly, I was not able to make it down to Hattiesburg last week. From the sound of the game (no, I'm not bitter about this at all), it's probably a good thing that I didn't test the football gods. There were, however, some loyal fans that made the trip, and we received one account from a reader's first trip to the South. Talk about culture shock.
I do live in Nashville where I get to see glimpses of stereotypical Southern style when I step outside the city limits, so I'll try to lend some insight to these quotes. Here's the first one:

Hattiesburgian: Welcome to Mississippi! Are you enjoying your stay?
Me: Thank you! You know... "Southern Hospitality" Is everything it was
cracked up to be. You guys can COOK! The food is incredible!
Hattiesburgian: (heavy southern accent) Y'know what we say, If it ain't FRIED it ain't
worth EATIN!!!"
This is true. I'd never heard of okra until I'd come down here, and I've only ever seen it fried. I believe they count okra as a vegetable. It would be unusual to have a full plate of food and it all be yellowish. (ed's note: seedy language alert, shield the kids' eyes)

Hattiesburgian: (I'm wearing my BSU gear, he has a thicker Southern accent than
before)
HEY!!! HEY ASS HOLE!!! GO BACK TO FLORDIA! GO BACK TO FLORDIA ASS HOLE!!!
Have you guys ever heard of Boise FL?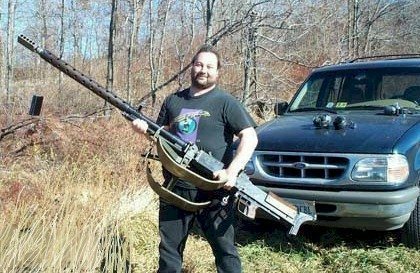 Well, to be completely fair, the Boise State and Florida colors are very similar. I'm going to chalk this one up to an overzealous SEC fan with bad eyesight.

Another note about Hattiesburg; I have never seen more of the following in
one place
-NASCAR paraphernalia
-Brett Farve Jerseys
-Confederate Flags
Rules: y'all is singular (Hattiesburgian walks up to me... "How y'all doin!?" I look
around only to realize there is nobody around, thus learning the rule of
y'all singularity very quickly), y'alls is plural, (Hattiesburgian: "When did y'alls get
down?" "Get down" is no longer a series of dance moves; it is a description
of travel)
One thing that I'm surprised he didn't see was a remake of the General Lee. They do love Dukes of Hazzard. Also, I know that y'all is one of the most common phrases most attributed to Southern vernacular but the use of fixin' is much more prevalent and troubling. I'm not talking about fixing something that is broken. It's most heard down here like, "I'm fixin' to get on out of here." Yep, it's bad.
Anyways, onto the picks. I'm so glad Fresno is not playing this week.
(9) BYU at TCU (-1)
This blew me away. I know TCU gets three points for being at home, but I was expecting at least a seven-point spread from Vegas. This has totally thrown me off. Could it be that Vegas doesn't buy into the BYU hype? Even though TCU isn't getting the points I was expecting, I'm still feeling an upset tonight.
Pick: TCU
(11) Missouri at (1) Texas (-5.5)
Texas surprised me. Well, Missouri surprised me too, just not in a good way. I'm fully expecting another shootout this week, but if Oklahoma's defense couldn't contain Texas, I'm not sure how Missouri's is going to keep up.
Pick: Texas
(16) Kansas at (4) Oklahoma (-20.5)
What, no love for Mangino? A 20.5-point spread seems a little high for this game considering that there were two upsets in the Big XII last week. Plus, I've got to believe Oklahoma will still be recovering from the Red River Shootout last week.
Pick: Kansas
(22) Vanderbilt at (10) Georgia (-14.5)
Even though I knew it would happen, it still hurt. Of everyone Vanderbilt has played so far, I'm shocked that Vandy lost to Miss St. I still believe the Commodores are a good team and that Georgia is overrated. Vandy pulled the upset two years ago between the hedges. I'm not sure if they'll be able to do it again, but they'll be within two touchdowns.
Pick: Vanderbilt
Utah St at Nevada (-21)
Oh, Nevada. You go and pull a Fresno Special and lose to New Mexico St. Now you're favored by 21 over lowly Utah St. Well, I can't be wooed into picking you this week. I've learned a lot about your type over the past few weeks, and one thing is for certain, I can't depend on you.
Pick: Utah St
San Jose St (-2.5) at New Mexico St
That's "WAC-leading San Jose State" to you. While Boise State has been gallivanting around the country facing non-conference foes, playing on weeknights and taking weeks off, San Jose State has managed one more WAC win and is currently leading. I think it's safe to say that this will change after next week's game.
Pick: San Jose St.
Idaho at LaTech (-20.5)
Is this Idaho team frisky or is Fresno State just that bad? Nathan Enderle did have his second consecutive game without an interception. LaTech did look bad against Hawaii, but that was on the island. Can I talk myself into this one? I'd better not.
Pick: LaTech
Hawaii at (15) Boise State (-24.5)
The game we've been waiting for since last Thanksgiving. The game Hawaii's been dreading since realizing that their deal with the Devil ran out when Colt and June skipped town. As much as Hawaii fans like to gloat over their homeland (even though they're probably the ones bringing you drinks or cleaning your room when you visit), there's one thing we do better in Boise, and that's win. I see no reason why this streak of excellency won't continue tomorrow night.
Pick: Boise State
Last week: (3-3), Overall: (32-17-1)