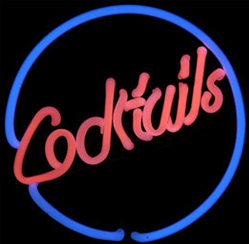 The options for Southern Miss' Friday night parties just got much more limited.
Following a bar fight involving Golden Eagle football players, the university has declared two area clubs off-limits for the remainder of the year. Any player caught at either club will be kicked off the team and their scholarships will be revoked. That goes for you, too, men's tennis team!
As details emerged from the fracas, university officials seem to have made the right decision. What began with a broken bottle ended with gunfire. As they say in Anchorman, "That escalated quickly." No word yet on whether or not a trident was involved.

The Hattiesburg American reported that, during the fight, linebacker Korey Williams' jaw was broken after he was hit in the face with a bottle. The newspaper also reported that, later that night, Hattiesburg police were called to the apartment complex where the football players live, responding to reports of gunfire.
"The kid that got his jaw broke was leaving and he didn't see the bottle coming," USM president Martha Saunders said. "He really was innocent. They all went back home, but the fight followed them."
We'll say. Fortunately, OBNUG was able to track down footage of the USM brawl. Apparently, Patrick Swayze was there.

One of the clubs in question is called the Palace, but the second banned club remains on the LAM.

Saunders told the Sun Herald on Tuesday that players can no longer go to The Palace, where the Sept. 26 incident occurred, and one other club. Saunders said she didn't remember the name of the other club.
We did some
investigating
, and we came up with a number of other Hattiesburg clubs that might be the one that Saunders is forgetting. Take a look:


St. Elmo's Tavern


Groove Night Club


Club Memories


Sam's Club


Golden Eagles players sure hope it's not the last one on that list because they had a pretty awesome Friday night "food sample" rave planned.
Read more: Two clubs off-limits to USM players [Sun-Herald]

Thanks to OBNUG reader Mike for the tip.