Move over Mark May, we have a new contender for Boise States biggest Critic.  LIsten to what she says for espn below..........She may look like snookie, but after what i've just read it seems that she has about as many brain cells as the  jersey shore tramp as well.  Feel free to click on the link at the bottom and tell her directly why her logic is faulty.
ESPN Article:
It's a new season and Boise State is back to being a big tease.
Thanks to Georgia, the annual "Will Boise State qualify for the BCS National Championship Game?" conversation has returned. We will now be subjected to 13 weeks of heated debate -- ultimately lead to Boise feeling as blue as its fabled Smurf turf.
Before you create a "I Hate Sarah Phillips" group on Facebook, hear me out, Boise fans. The Broncos are talented, and will finish the season undefeated. Please take occasional breaks from reading below and return to this sentence to ease your anger if needed.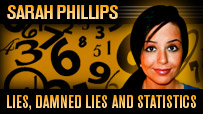 Here are the top 10 reasons why Boise State doesn't belong in the BCS National Championship Game: Toledo, Tulsa, Nevada, Fresno State, Colorado State, Air Force, UNLV, San Diego State, Wyoming, and New Mexico. Not only would much of the Top 25 run the table on that schedule, but the second string at Oklahoma, Alabama and LSU could probably do it, too.
The most glaring aspect of Boise State's schedule is the real possibility that all of its opponents could be unranked in the final BCS in-season poll. TCU has the best opportunity, but after giving up 50 points to Baylor, that glimmer of hope is fading. Plus, the Broncos' win over Georgia will be less significant when the Bulldogs finish the season hovering around .500. Let's face it -- if you want the computers to be attracted to you, you can't pull up in a RAV 4 to a parking lot full of Range Rovers.
http://espn.go.com/espn/conversations/_/id/6944596/boise-state-championship-hopes-headline-page-2-statistical-weekend-football-preview
She is horrible.