Gather 'round my friends, as we initiate ourselves as Mountain West brethren. Colorado State gets to be the first conference win for our Boise State Football team. Here's to never losing a conference game! It's the Mikrino Poll, and I have a whole new set of teams and places to totally disregard. AWESOOOME!
Ft. Collins, Colorado. Home to Colorado State University. Voted best place to live by Money magazine in 2006.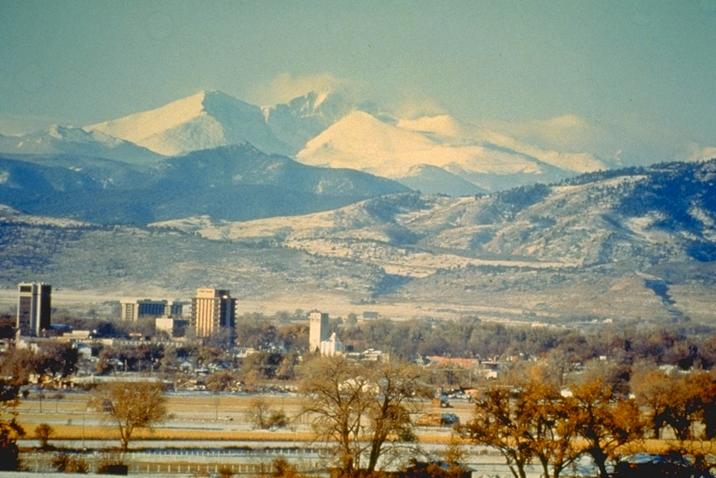 Voted the best place to open up a can of conference ass-whuppins by me in 2011. Congratulations! The plaque is in the mail.
 I'm probably one of only a few people who have always believed the MWC was nothing more than the WAC with more than one Boise State caliber team in it (i.e. Utah, TCU,). It has it's share of Nevada's and Hawaii's (Air Force, BYU). It's version of La Tech or Utah State (Colorado State or San Diego State). It's model of San Jose State or New Mexico (UNLV, Wyoming). And it's very own suckfest, Idaho, (New Mexico). The Mountain West benefitted from it's bottom half sucking only half as bad as the WAC's has in the last few years. That, and having two, sometimes three ranked teams. Kind of like the WAC most of last year. You get my point, right?
I'll say with confidence, Boise State is head and shoulders above every team in the WAC, MWC, CUSA, MAC, SunBelt, Big East, ACC, BigTen, Half of the BIGXII, 3/4 of the PAC12, and probably half the SEC.  So when it comes to my estimation of how the Broncos conference run will go this year. I look back at that 70-5 WAC conference record, Eight Conference Titles. And I also look at the 13-1 record against MWC teams ,and I smile, knowing full well that we can expect a complete round of beatdowns this year for just about every conference opponent. Colorado State falls into that group, sorry Ram fans.
 The Colorado State Rams do hold a respectable record of 3-2 so far this season. Until you delve deeper.
Let's delve;
Wins over New Mexico, Northern Colorado and Utah State don't instill fear in me. But I'm not a Vandal fan. And losses to Colorado and San Jose State lend insight on the Rams. They are Fresno not consisent. They are 3-2 against poor football teams. Boise State is in a whole 'nother league here. It's really not fair. I don't expect much from the home team Saturday afternoon. They have yet to play an FBS team with a winning record. They are about to play a team with a QB that has lost only two of his last forty-five games. By a combined margin of 4 points to teams ranked 7th and 11th in the nation at the time.
Let's have fun with numbers!
Category ----------- Boise State ----------- Colorado State
Scoring Off.           13th - 40.6ppg              83rd - 25.4ppg
Scoring Def.          10th - 14.8ppg              56th - 24.8ppg
Total Off.                30th - 450.2ypg            95th - 340.6ypg
Total Def.               12th - 293ypg               34th - 344ypg
Overall the Colorado State defense looks respectable against bad teams. They'll be the highest ranked defense the Broncos have faced so far outside of Georgia (6th). It might be hard to believe, but it'll be the best defense the Broncos face the rest of the way. Boise State is far and away the MWC's best defensive team. Here's a list of the porousness;
Total Defense

Colorado State - 34th

TCU - 70th

San Diego State - 81st

Air Force - 105th

Wyoming - 109th

UNLV - 113th

New Mexico - 119th
And for fun, the WAC;
Hawaii - 27th

Utah State - 29th

Nevada - 46th

Fresno - 72nd

San Jose - 92nd

New Mexico State - 93rd

Idaho - 100
 For the record, half of the Mountain West is worse defensively than Idaho.
If the Broncos are going to be tested in the MWC, the Rams statistically have the defense to do it... Yeah, that's just not gonna happen. Here's to going undefeated.
Start saving now for those BCS Bowl tickets and travel arrangements. Until then, vote in the poll.