Welcome to the Mikrino Poll. The one-sided thrill ride of nincompoopery, and all things Bronco. This week we explore semi-rival that can't beat the Broncos,The Nevada Wolfpack. I'll point out why them losing will continue, and how this is really just like every other WAC opponent, a non-rivalry. We'll also have some interesting options for how the Broncos will build a luggage set out of the nation's top rushing attack. Let's do this.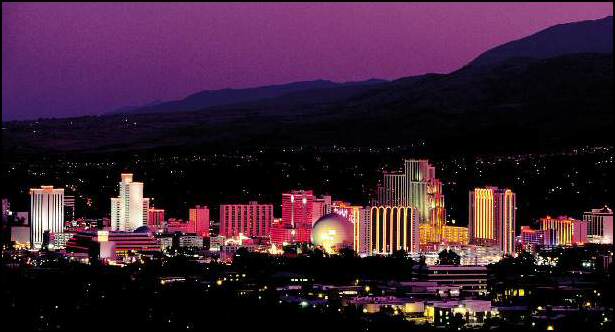 Reno, Nevada; home to dirty casinos and even dirtier bums. Oh yeah, and the Nevada Wolfpack. A dirty football team.
The Wolfpack and their fans claim to have a certain rivalry with Boise State. Sure they do, if you count not winning half of the time. Nevada has a less than respectable, 12-23 all time record against the Broncos. Here's one you won't hear from a Wolfpack fan; only one (correction- two; 1986) of those twelve wins came in Bronco Stadium. The Broncos are 15-2 at home against Nevada. Don't you feel better? You should. The Broncos also are currently riding a 9 game win streak against the Pack, and look to make it ten on Friday. In this decade, the Broncos have outscored Nevada 404-160. The average game score; 50-20. Throw in the fact that 101 of their points have been scored in the last two games and you can go a couple of ways with it;
1. Nevada has been able to compete lately, we should be nervous.
2. This has been a short lived attempt to take down the Kings of the WAC.
I'm rolling with option two. I'm good like that. You blasphemers can talk amongst yourselves.
If this ever actually happens, I'll walk in front of a bus.
If you don't despise Colin Kaepernick you should. He takes awards away from deserving players with his limp-wristed accuracy, and spindly legged jaunts for first downs. He must be stopped.
The Wolfpack bring one heck of a running game into this game. But the Broncos have found their own rushing attack lately. So expect to see lots of this;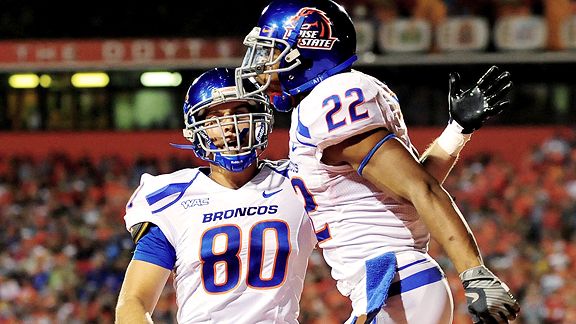 and this;
and maybe some of this;
hopefully none of this;
and sadly, no more of this;
Okay, that's enough, onto the poll.